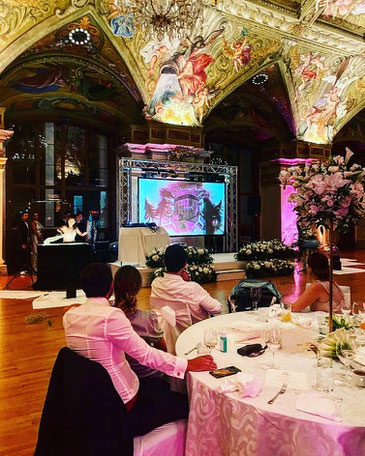 Last weekend, I performed in Vienna for the beautiful newlyweds and their guests.
A sand show at a wedding is an unforgettable fashion and a moment when all the guests, family members and the perpetrators of the celebration themselves can remember or learn about the happiest, most significant and interesting events from the life of lovers.
These sincere moments unite everyone and are remembered for many years. I always try to convey the individuality of each love trajectory. In general, every story is unique in some way. For example, this couple met at school and carried their love into adulthood. Isn't that amazing...
 #aibazshow #sandart #evasandshow #sandmaler